Advanced IOL and ICL Patient Management Pearls for an Optometric Physician
We are pleased to invite you to a 3-hour CE Dinner Seminar"Advanced IOL and ICL Patient Management Pearls for an Optometric Physician" on Thursday, July 28th; 2022 from 6:30 pm to 9:30 pm at our new clinic at 1 Daniel Burnham Court, San Francisco. Dinner and drinks will be served.
The CE Dinner Seminar will allow participants to:
Understand the differences between all the currently available advanced IOLs such as multifocals, extended depth-of-focus, accommodating, light adjustable, and other IOLs implanted during cataract surgery and refractive lens exchange
Learn patient selection criteria for different types ofIOLs
Have hands on experience in performing IOL Master and other advanced imaging
diagnostics for IOL power calculation
Learn clinical pearls of postoperative patient management, including detecting and trouble shooting possible adverse events
Become comfortable with preoperative and postoperative patient counseling
Gain proficiency in understanding patient selection criteria for ICL
Learn preoperative counseling and postoperative care after ICL surgery
Understand indications and timing of LASIK/PRK enhancement after Advanced IOL and ICL surgery
Examine Advanced IOL and ICL patients at a slit lamp
At the completion of the Seminar, participants will receive a certificate recognizing training in Advanced IOL and ICL patient management.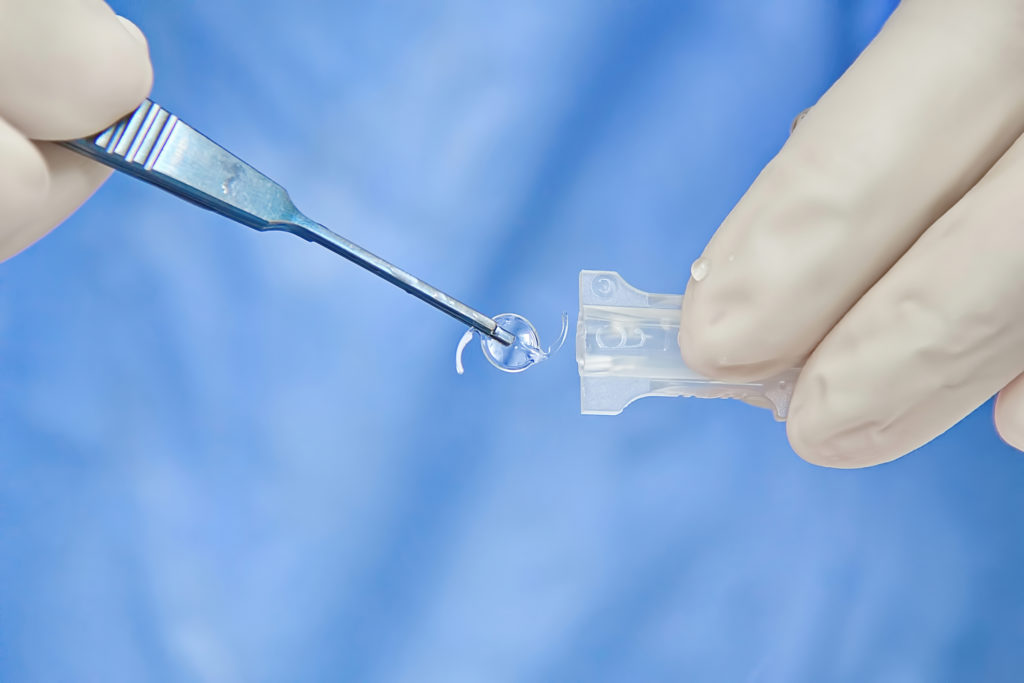 SUMMARY OF THE COURSE:
The recent FDA approval of EVO ICL phakic IOL to correct refractive error, has re-defined the landscape of refractive surgery. Patients who are unable to have laser vision correction or who are unwilling to accept possible risks of corneal surgery, no matter how small, can now have their vision surgically corrected with a non-laser technology. Since it's FDA approval several months ago, the number of procedures performed with EVO ICL has greatly increased. Patient awareness of the procedure has also greatly increased due to word-of-mouth and social media marketing. The patients often turn to their primary eye doctor to ask about the procedure and the technology. Moreover, patients who undergo the procedure will return to their primary eye doctor for ongoing eye care. It is essential for the optometrist to learn about this procedure and the technology so that can counsel the patient preoperatively, manage them postoperatively, and follow up annually thereafter. In addition to the EVO ICL, many advances have been made in IOLs available for patients undergoing cataract and refractive lens exchange. From the trifocal IOLs to EDOF IOLs, there is a wide range of indications, contraindications, and patient selection criteria applicable not only to each type but also to each brand of IOL. The optometric physician is often involved in patient counseling preoperatively and can work collaboratively with the surgeon to help guide the right IOL choice for each patient. Furthermore, each IOL type has unique considerations in postoperative care. Both, EVO ICLs and IOLs represent an ideal opportunity for collaborative care between optometry and ophthalmology.
The course will allow the participants to examine patients who underwent EVO ICL and IOL surgeries with different types of modern IOLs, including trifocal and EDOF. It will also allow them the opportunity to discuss the reasons for the specific IOL type selection with the surgeon. Different signs of what to look for in a postoperative setting will be discussed and looked at the slit lamp. The participants will then learn the pearls for patient selection, preoperative and postoperative patient counseling, pre-operative work up, postoperative care, and trouble-shooting adverse events. The participants will have an opportunity to examine different intraocular lenses under the microscope and practice injecting them into a test eye.
At the conclusion, question and answer session will provide the participants with an opportunity to address specific questions.