What are the Signs of Cataracts?
Cataracts are extremely common. They're the leading cause of vision loss amongst individuals over 55 years of age. Over 50% of all adults suffer from cataracts by the time they're 65. And most people have cataracts to some extent by the time they're 75. If you have blurry or cloudy vision and fit within the aforementioned demographics, i.e., if you are over 55 years of age, there's a strong chance you're suffering from cataracts.
The good news is that cataracts are extremely treatable, so there's nothing to worry about. However, you must consult an optometrist the moment you notice the first signs of cataracts to prevent it from worsening. If left untreated, cataracts can grow and eventually cause blindness. This article helps you identify the signs and symptoms of cataracts, so you can seek early diagnosis and treatment.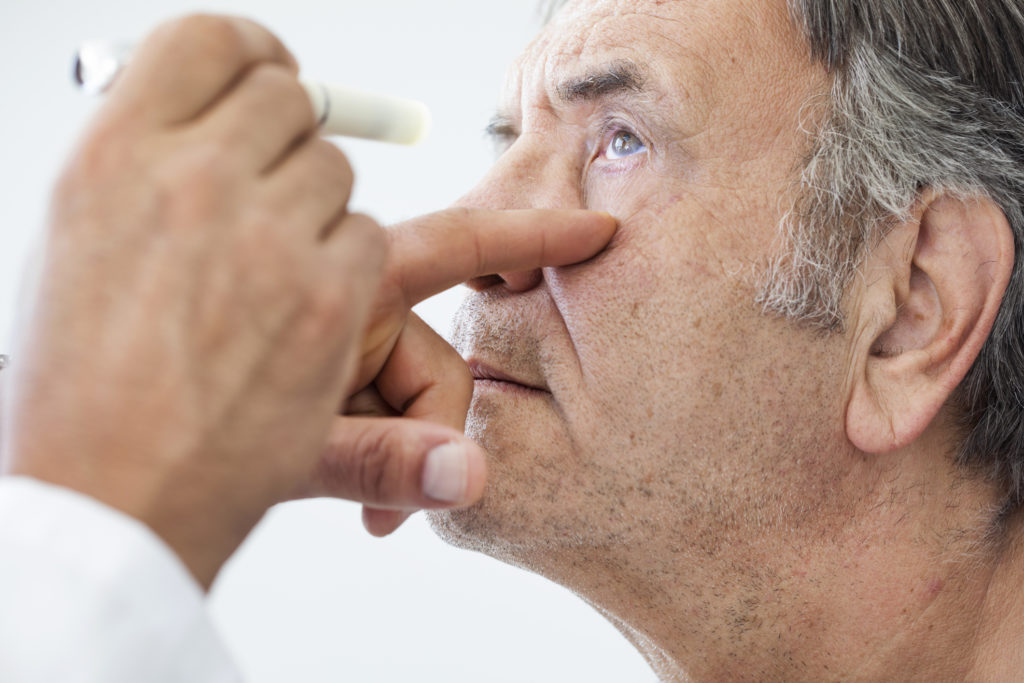 Cataract Signs & Symptoms
Blurry or cloudy vision
Vision dimness
You have trouble seeing at night
Your eyes are especially sensitive to bright lights and glare
You can see "halos" around lights in your vision
The colors in your vision seem drained or tinted yellow
You have double vision in an eye
Your vision prescription has been changing rapidly
What Causes Cataracts?
As you grow older, the lenses in your eyes lose their flexibility and transparency. The tissues within your lenses break down and clump together, creating cloudy spots within your lenses. As your cataracts grow, the cloudy clumps grow denser, taking up more space in the lenses. Cataracts prevent light from passing through the lenses effectively, distorting the image reaching the retina, leading to loss of vision.
Risk Factors of Cataracts
Being over 55 years of age
Diabetes
Family history of early cataracts
A lifetime of excessive exposure to direct sunlight
Smoking
Medical history of eye injuries or inflammations
Previous eye surgeries
Obesity
High blood pressure
Using steroid medications
Treatment of Cataracts
If detected and diagnosed early, cataracts can be removed or corrected with strong glasses of bright lights. However, if cataracts have developed significantly, you may need surgical intervention. During cataract surgery, your eye's natural lens is replaced with an intraocular lens implant, i.e., an artificial lens made of silicone or acrylic. The lens implant is usually about a quarter-inch in diameter and involves a small incision. Most patients recover from the surgery within a few hours, but it may be a week or two before you achieve perfect vision again.
Cataract Prevention
There are no sure means of preventing cataracts, but you can slow down the progression of cataracts and minimize potential risk factors. The following are some tips on minimizing the risk of cataracts:
Cease smoking
Maintain a balanced diet with lots of fruits and vegetables
Wear sunglasses when you go outside
Minimize alcohol consumption
Manage diabetes and other health problems
There are currently no scientifically-proven means of preventing cataracts altogether. However, regular eye examinations can catch them at an early stage, when they can be treated with some of the many non-invasive solutions we offer.