Is LASIK Eye Surgery Worth It?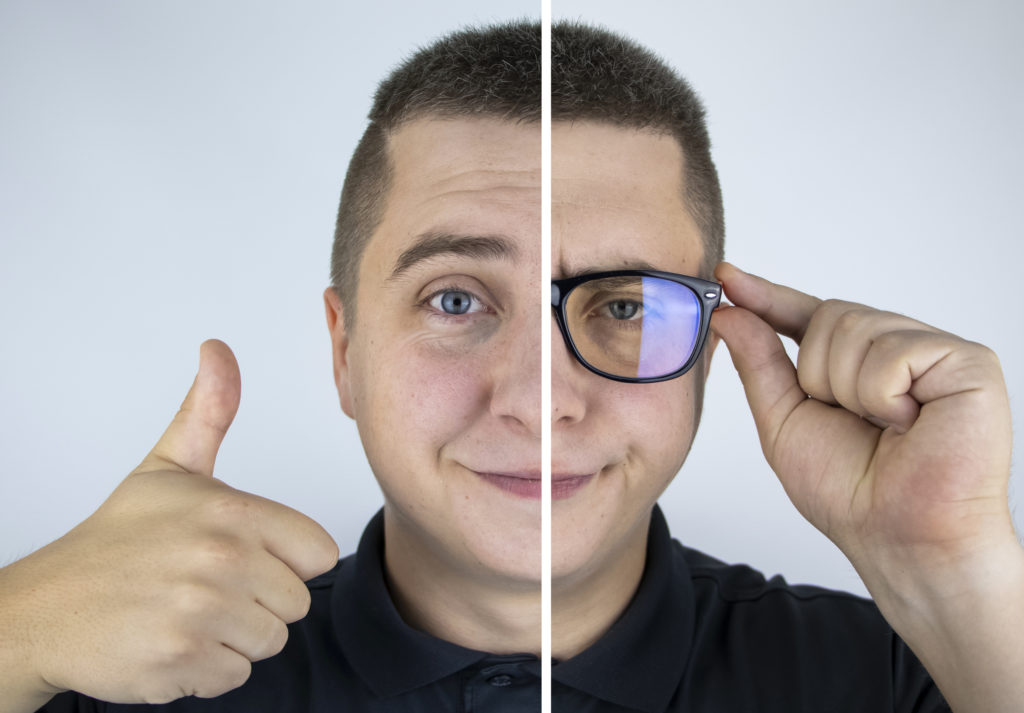 The decision to undergo Lasik eye surgery shouldn't be made lightly. Most people want to go through their lives without eyeglasses and contact lenses. Lasik eye surgery promises a simple solution to the problem— a quick procedure that helps the surgeon address the root cause of your vision problems, allowing you to ditch your eyeglasses and enjoy 20/20 vision without downtime, pain, or scars. What's not to love?
However, patients often have two major concerns with the procedure—it's surgical, and it's costly. Some patients are inherently hesitant about opting for surgeries, even when there's no downtime, scars, or extended recovery. Others balk at the costs involved, especially since the procedure isn't covered by insurance plans. So, you might wonder, "is it worth getting Lasik eye surgery?
This article weighs the pros and cons of Lasik eye surgery to arrive at a conclusion.
Pros of LASIK Eye Surgery
Quick In-Office Treatment: Lasik eye surgery is an in-office and outpatient procedure that concludes within 20 minutes with no downtime. You can be in and out of the office with perfect vision.
No Pain and Discomfort: The surgeon provides numbing drops to ensure you don't experience any pain or discomfort. If you're nervous, you can also get a Valium to alleviate your anxiety.
Safe: The procedure is one of the safest FDA-approved surgical treatments. Most currently FDA-approved LASIK technologies have extensive features to ensure that risk to patients is minimal.
Immediate Results: Most patients notice vision improvements within a few hours, and you can resume all your daily activities and work within 48 hours. By the time you wake up the next day, you may very well have close to perfect vision. As such, you don't have to worry about extended periods of poor vision or missing work.
Liberation from Glasses: The biggest advantage of a Lasik surgery is that you can go through most of your life without eyeglasses for most activities. Once the surgeon corrects your cornea, your refractive errors won't return to the level they were at prior to LASIK (though you can still experience other age-related vision problems).
20/20 Vision: You can get 20/20 or better vision with your Lasik eye surgery.
Financial Value: Lasik surgery essentially pays for itself in the long run because you don't have to spend on eyeglasses, contact lenses, vision tests, frames, etc., anymore. Over the years, the amount you save adds up to more than what you spend on a Lasik surgery.
Cons of LASIK Eye Surgery
Ineligibility: Lasik surgery only treats refractive errors, and not if you have an incredibly high prescription. As such, before you determine if you want the procedure, you should consult an optometrist to determine if you're even eligible.
Risks: When LASIK is performed by meticulous surgeons on well-selected and well-screened patients, complications are incredibly rare, but you should still be aware of them. Most patients will experience some dryness, glare, and haloes at night for the first three months after the procedure. Depending on your individual circumstances, these may last six months. It is very rare to experience these symptoms a year after the procedure. It is very important that you feel comfortable with the doctor who performs your surgery. You should feel that communication is always open and the doctor is always willing to help you.
Lasik Retreatment: Patients with very high prescriptions might notice vision changes after the procedure, though the likelihood is rare. In that case, you might need a Lasik retreatment to maintain the results.
Upfront Costs: Even though Lasik surgery surgeries essentially pay for themselves down the line, they involve a high upfront cost without insurance coverage.
Verdict: Is LASIK Worth It?
Lasik surgery certainly comes with a few potential drawbacks, such as the risk of complications and the possible need for retreatment. However, for those who are perfect candidates for the treatment, it's an incredibly worthwhile procedure that may liberate you from a lifetime of poor vision and reliance on eyeglasses. As such, nearly all patients agree that Lasik surgery is completely worth it. Schedule a consultation today!